Delicate Crackers Sea Salt
Sprinkeled with Sea Salt
Oven-baked snacking crackers with sea salt. They are extra thin and crunchy. The perfect crunching moment – on their own or with your favorite dip.
SNACKING
Ingredients


Wheat flour, potato starch, sunflower oil, skimmed milk powder, olive oil (6,6%), modified corn starch, glucose syrup, buttermilk powder, sea salt (2%), salt, raising agent: ammonium hydrogen carbonate. May contain traces of: eggs, nuts and soybeans.

Nutritional facts

To see the most up-to-date information about ingredients and nutritional facts, please check on the back of the packaging for the product you have purchased.

Sea salt
Seasalt gives crispbread that little extra flavour on top. It can also go great with a sweet topping such as apples.
TOPPING
Carbon neutral
We believe that stepping up for the planet by reducing our carbon footprint and becoming CO2 compensated is the right thing to do and in line with our core values.
Discover more
TRY IT WITH
What are you in the mood for? Get the most out of our products by combining them with your favourite ingredients. Explore our recipes and find inspiration for your next Wasa treat!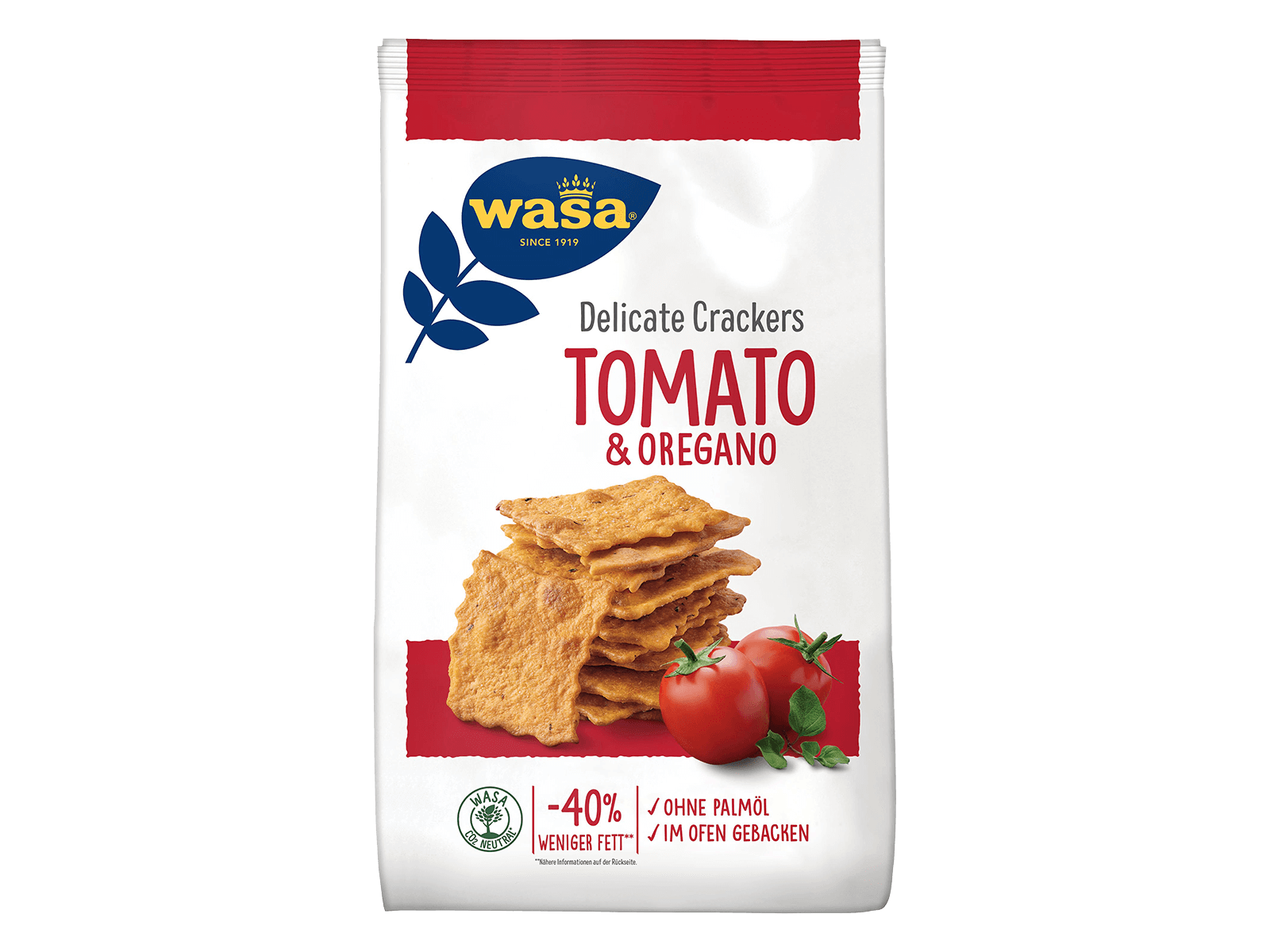 Delicate Crackers Tomato
Next product