Wasa Sourdough Cracker Crispbread
Sourdough Crispbreads
Sourdough
So classic, it's commonly known in Europe as the "original" crispbread. Baked to a golden color, this medium-bodied, sourdough flavor is derived from a unique blend of rye grains. This sourdough cracker is the perfect companion to your favorite snack topping.
CRISPBREAD
Actual product packaging and materials may contain more and/or different information than that shown on this website. Please refer to the product label for the most accurate nutrition, ingredient, and allergen information.
Ingredients


Whole Grain Rye Flour, Rye Flour, Yeast, Salt.
May Contain Wheat and Sesame.

Nutrition facts
Serving size: 1 slice (12g)
Servings per container: about 23
Extra Crunchy
The distinctive crunch of Wasa crispreads make them the perfect choice for a wholesome meal or snack. Enjoy their crispy, rough texture with any topping, or by themselves!
CRUNCHY
Carbon Neutral
We believe that stepping up for the planet by reducing our carbon footprint and becoming carbon neutral is the right thing to do and in line with our core values.
Discover more
TRY IT WITH
What are you in the mood for? Get the most out of our products by combining them with your favourite ingredients. Explore our recipes and find inspiration for your next Wasa treat!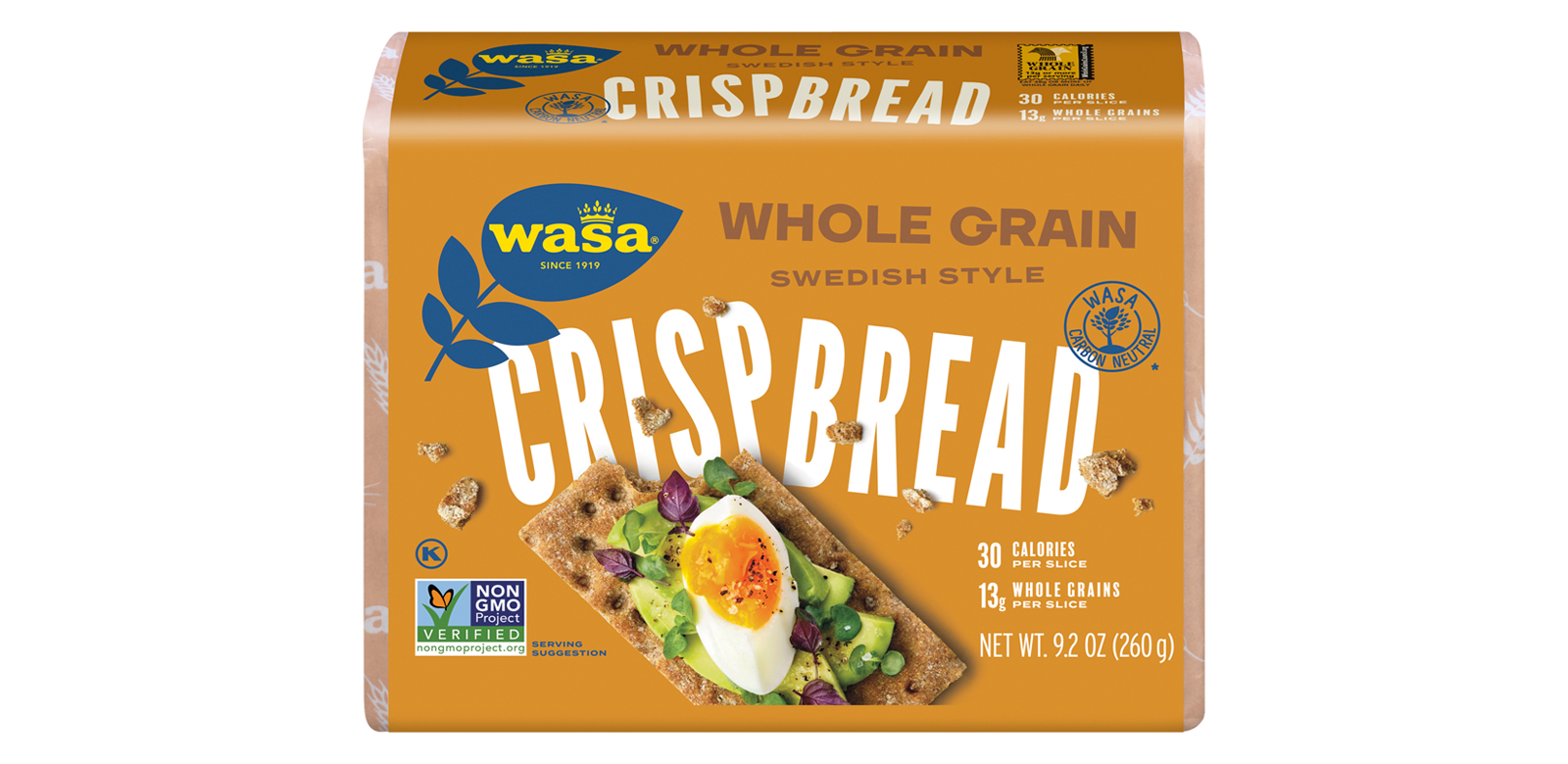 Whole Grain
Next product