HUSMAN
The Wasa Classic
Wasa Husman is our rye classic. Baked with the same recipe and care for more than 80 years. And we're not going to change anything. Our particular crispy and hearty favorite will be baked in the same way for many more years. Also know as Vollkorn in Germany and Volkoren in Netherlands.
CRISPBREAD
Ingredients


Wholegrain rye flour (107 g for 100 g product), yeast, salt.

Nutritional facts

To see the most up-to-date information about ingredients and nutritional facts, please check on the back of the packaging for the product you have purchased.
Extra crunchy
The distinctive crunch of Wasa crispreads make them the perfect choice for a healthy meal or snack. Enjoy their crispy, rough texture with any topping, or by themselves!
CRISPY
Carbon neutral
We believe that stepping up for the planet by reducing our carbon footprint and becoming CO2 compensated is the right thing to do and in line with our core values.
Discover more
TRY IT WITH
What are you in the mood for? Get the most out of our products by combining them with your favourite ingredients. Explore our recipes and find inspiration for your next Wasa treat!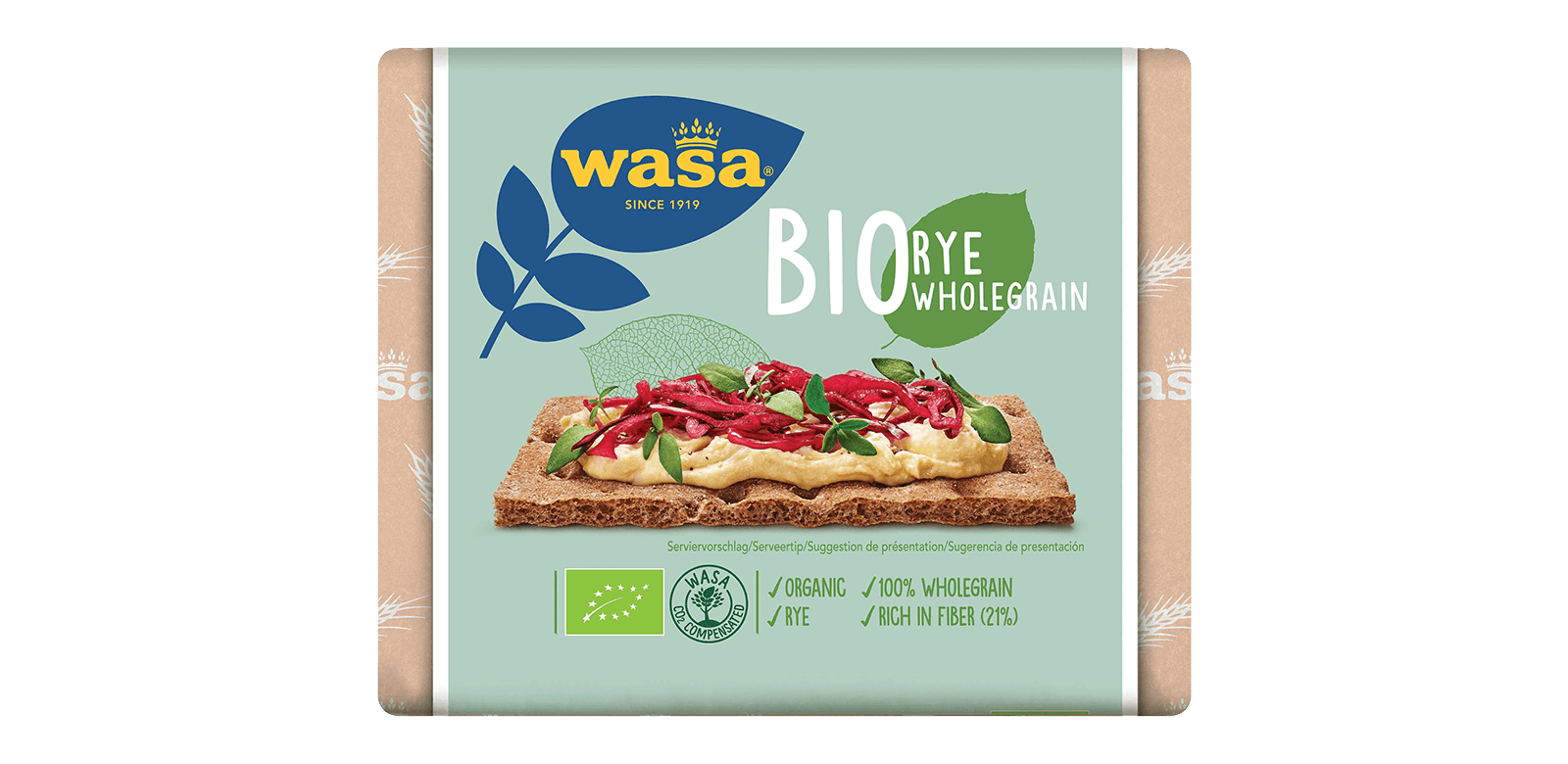 Bio Rye Wholegrain
Next product